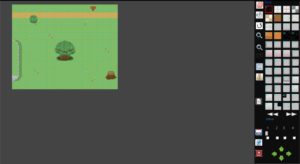 I had been hard work on Tile2map for solve some strange bugs but an early Beta version is up.
You can now create your account to have acces to the editor.
you can save in scirra/json or in tmx.
Some files are in the downloads sections, like tile file in 16x16, 32x32 and 64x64, tsx files and source code for construct 2 to view scirra/json.
A video tutorial for using tile2map will also coming soon.
In next weeks, a lots of software update gonna happen.
I Really want feedback